Reading Time:
3
minutes
The mothers of two of Wizkid's older children have been complaining about the singer not paying for child support on social media. This accusation spread like wildfire after Wizkid made an announcement that he wants to build a school in every country in Africa.
Binta Diallo, the mother of Wizkid's second son, Ayo after reading about Chris Brown and Nia Guzma, shared a screenshot of the news and wrote:
I'm not trying to bring her down but Damn Can I just swap baby daddy with her😂😂😂😂 if only my child's father treated my son the way he treats her daughter and payed half of the amount she's getting in child support 🤦‍♀️ I am a single mom, I work my ass off and I pay for everything, imagine if someone was paying for my son's school fees, nanny, and paying the bills boo boo let me just stop right here…
Ogudu Oluwanishola, the mother of Wizkid's first son Boluwatife, also commented on the post also.
See screenshot below: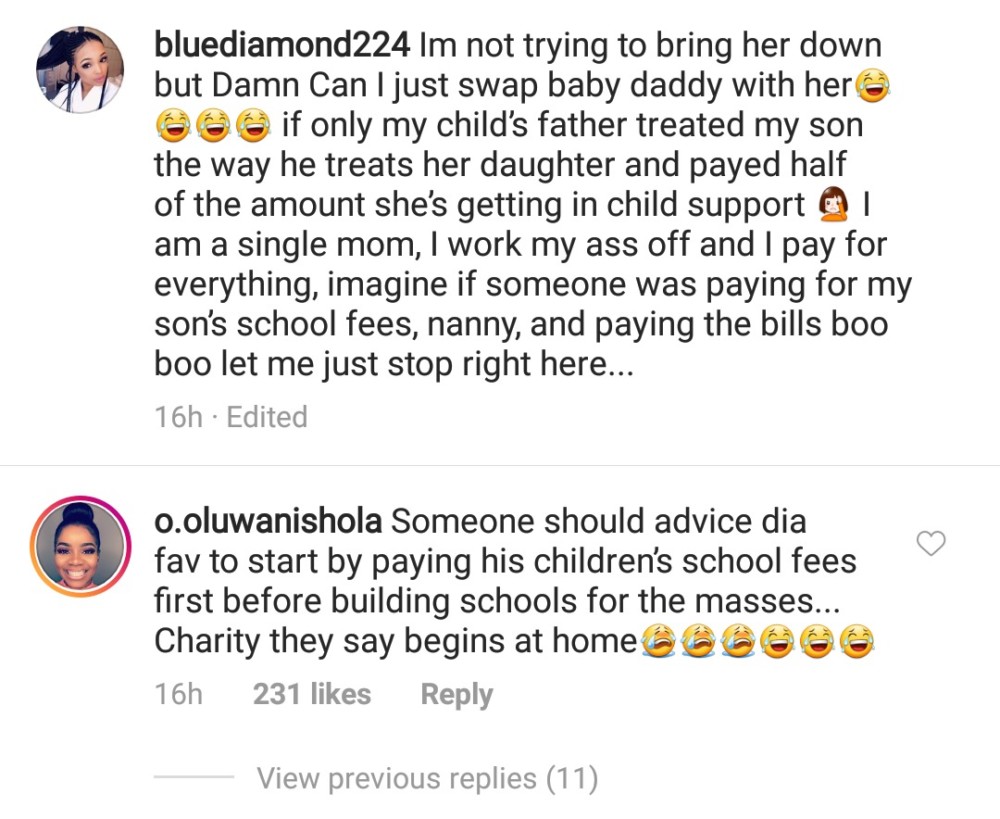 On Monday, Binta shared legal documents on the agreement her lawyers and Wizkid's got into after they resolved to settle their child support case outside the court. Binta wrote:
This is some of the agreements/settlements that was provided by both of our lawyers which was supposed to be resolved outside court by February 2018. I didn't sue him or take the case to court because some of his family members begged not to and said that wiz himself want to settle everything with the lawyers without involving the courts because he didn't want to get in trouble with immigration. So I listened and accepted that deal and gave him a chance to do the right thing. That was 7mths ago and since then his lawyers keep telling my lawyers that they have not been able to reach their client or his management team. #more receipts on the way.
See the documents below:
She also took a swipe at the singer on her Instagram Stories.
 AfricanGlitz.com | Rebranding & Celebrating Africa! 


FOLLOW US FOR MORE GREAT STORIES

 
Twitter: @African_Glitz 
Facebook: @AfricanGlitz 
Instagram: @AfricanGlitz