SAMUEL L JACKSON 64 IS A GREAT ACTOR
WHO HAS NEVER WON AN OSCAR
Samule L Jackson has starred in more than 100 movies, yet has never won an Oscar. He tells ES that it really doesn't bother him, because 
he has a huge fan base, and people like what he does. He also made it clear that Oscar wouldn't define anything different from what he has achieved so far. He happily says he's got a BAFTA and clearly happy with that.
Samule L Jacksons says that while in London, he likes walking around and freaking people out. "They look at me and ask,'Are you…? and i say, 'Nah!.'
He talked about his latest film Django and agrees that he enjoyed working with Quentin Tarantino once again. He went on to say that, Quentin Tarantino ban actors from using any kind of electronics while on set. however, between shots, he plays loud musics, anything from opera to rock, and everyone dances.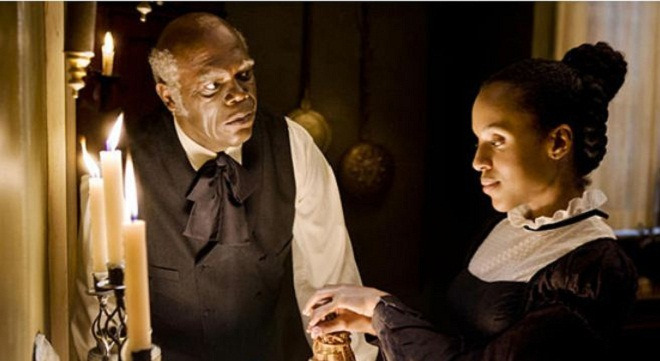 Samuel L Jackson played a controversial character. Playing the most despised Negro in cinmeatic history. He accepted that he had a problem with that, he even wanted to play the main character but Tarantino wouldn't have any of that and told him yeah you have to play Stephen the head steward in the movie. but he happily took the role because he trusts Taratino and that was it.
The Django actor was asked if he will get into politics as that is the brand for most well know and famous actors. He clearedly said NO with capital letters "I have way too many skeletons in my closet to go into polictics". he added.