By Reno Omokri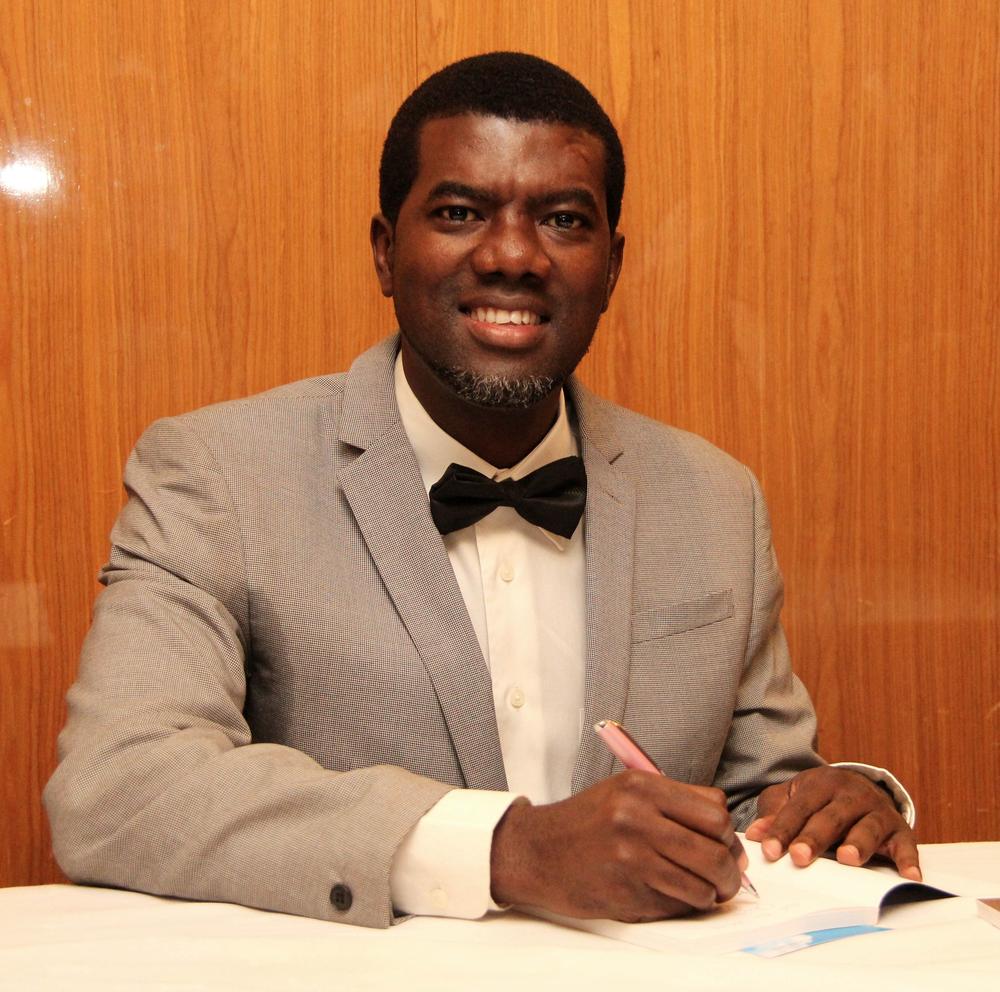 Tell me if you have noticed this trend-your friends and acquaintances who used to shout 'sai Buhari' and 'body language' and who used to fight anyone who criticized President Buhari, have quietly dropped those slogans, stopped defending him and now either concentrate on European Football or US Politics. Tell me I am not hallucinating, that I am not the only one noticing this!
Nigeria under Muhammadu Buhari is degenerating so badly and we have never had it so bad, yet the very administration which is likely to go down as the worst government in Nigeria's history keeps pointing accusing fingers at other and more successful previous governments as being the source of our woes!
If it is true that previous governments were looting Nigeria and are the cause of our present economic woes, then how come recession came as soon as 'looting' stopped and Buhari came? Does it make sense? Common sense dictates that if the above argument were true then Buhari's coming would have heralded prosperity not austerity.
Yet people with no knowledge of history blame oil price. Under President Buhari oil price has been an average of $40 but under former President Obasanjo's 8 years oil averaged $20, yet Obasanjo paid off Nigeria's debt, achieved 5% GDP growth and still fought corruption without scaring away foreign and domestic investors.
Under former President Jonathan, we achieved an unprecedented 7% GDP growth, emerged as the third fastest growing economy in the world and the largest economy in Africa and revived our railways which had been moribund from the first Buhari military government. Yet today, a man who promised heaven and earth to get elected now tells us that he almost ran away after his swearing in. Why almost? He should have ran away. Are we better off that he did not run away? A bad workman always blame his tools but only fools will be deceived!
And to add salt to injury, an administration that cannot point to one single tangible achievement is now floating the kite for second term! Really!!
Buhari married a beautiful Nigeria, then beat her to the extent that she needs life support to survive but instead of taking her to the hospital he stylishly announces plans to marry a 2nd wife! That is the only way I can describe this second term focus in the midst of the unprecedented recession, famine and double digit inflation he put us in. And then the Presidency's statement even made bold to say "the masses are solidly behind Buhari" for 2019! The only way I see that happening is if President Buhari uses famine to finish the masses off before then!
Since President Buhari is fond of comparing himself favorably with President Jonathan, let me point out a few comparisons that he may have failed to notice.
While in office, former President Goodluck Jonathan's children schooled in Nigeria yet he provided foreign exchange to ordinary Nigerians to school their own kids abroad. On the contrary, President Muhammadu Buhari's children school abroad but he denies Nigerians forex to school their own kids there!
President Muhammadu lost election three times and each time he refused to concede defeat. Everybody cheated him. Obasanjo rigged him out, Yar'adua did the same abs then ex President Jonathan stole his victory. Well ex President Jonathan lost election once and conceded even before votes had finished being counted and for the first time in Nigeria's history the candidate who lost did not challenge his loss on court. Under President Muhammadu we have had 'inconclusive elections', under President Jonathan all elections were conclusive.
Jonathan, while President, travelled to London and praised the 'entrepreneurial' spirit of Nigerians. President Muhammadu went to London and told the The Telegraph of London that Nigerians 'reputation for crime had made them unwelcome in Britain'.
Ex President Jonathan never blamed past administrations for the problems, such as a collapsed railway, that he met. He fixed those he could and today our railways are revived. President Muhammadu blames past governments for everything yet he has not fixed any problem. Some say he has made them worse!
Yet in every other speech President Muhammadu accuses former President Jonathan of destroying Nigeria. If this is not a case of pot calling kettle black then I do not know what will qualify as such!
During the electioneering campaign, both President Buhari and Vice President Osinbajo' both promised 3 million jobs in their first year in office (we lost 4.58 million during their first year). And then after reducing the amount to only 200,000 N-Power jobs which are to commence on December 1st, 2016, the government through the Nigerian Communications Commission 'directed' GSM firms to hike data tariffs. On the surface, this looked like a plan to rob Peter to pay N-Power.
The situation made me ponder our fate. In other climes, regulators are the ones who direct vendors to reduce prices, but in Nigeria the banking regulator, (CBN) directs banks to charge stamp duty, the telecommunications regulator, 
(NCC) directs telcos to increase data charges, the road regulators, (FRSC) announces plans to raise charges for number plates and drivers licence, the tax regulators (FIRS) warns that you will require tax clearance to get an international passport, the electricity regulator (NERC) directs GENCOS to increase tariffs!
Does anyone remember that GSM/Internet rate plans collapsed from ₦3,000 to ₦1,000 under 'clueless' Goodluck Jonathan? I need a witness. Does anyone recall that fuel price crashed from ₦97 to ₦87 under the 'failed' PDP administration.
Again, I say boldly that only a fool expects a President who could not make money for himself in his private business to make money for his nation through public service! It is like expecting a man who could not build a house for himself to build a city for his followers!
And someone called Ibrahim Zakari Biu responded to me saying that Buhari was not poor as a private citizen but it was more of a case that he did not love wealth.
But Ibrahim Zakari Biu for the sake of argument let me agree with you that the private citizen Buhari was not poor and only did not love wealth. Whether poor or average or ascetic, the fact remains that it is not prosperity. If President Buhari does not love wealth, Nigerians do. He should not impose his personal vow of poverty on the rest of us. He can remain poor with his family but as for me and my house, we shall prosper in Jesus' name!
You hired a polytechnic graduate as minister of financial yet you blame Jonathan for recession. You hired a French graduate as agriculture minister yet you blame Jonathan for skyrocketing food prices. You hired a man that does not know how much Nigeria owes as budget minister yet you falsely claimed Jonathan did not save. Your minister of transport read literature which is why he literally gave you credit for railways that Jonathan built. Your minister of power read law which is why he knows how to defend himself for the powerlessness of his ministry. Your Minister of Information and Culture thinks he can end the recession by turning us all to masquerade dressers. Conclusion: A cartoon loving President can only appoint cartoonish characters as ministers!
And instead of clerics like Reverend Father Ejike Mbaka, who openly campaigned for President Buhari during the electioneering campaign to side with the truth, they have turned themselves to apologist for the President's failure!
Dear Reverend Fr. Mbaka,
The wife of an evangelist was beheaded-you kept quiet. Her suspected killers were acquitted-you kept quiet. However, today you have found your voice to defend President Muhammadu Buhari and condemn former President Goodluck Jonathan. As a Reverend Father, were you called by God to speak for a man who has 5 media aides and advisers and a minister of information all speaking for him or where you called to speak for the poor and powerless children of God who face injustice with no one speaking for them? A seminarian was killed by cattle herders. He was going to be a priest like you. This happened in Enugu where you are based. Where was your voice when I and others were crying for him? It was too busy defending President Buhari. Remember Christ's admonition in Matthew 25:40 "whatsoever you do to the least of my brethren that you do unto me". Jesus is coming soon Reverend, and you, President Buhari and I as well as all humanity will stand before God in judgment one day!
The truth is that like a heavily made up plain girl, President Muhammadu Buhari's administration is fine from far but far from fine.
And just as an aside, let me state that the recent media attempts to implicate my spiritual mentor, Pastor Ayo Oritsejafor, the former President of the Christian Association of Nigeria as the sponsor of Niger Delta Militants is a lie from the pit of hell and comes from the same people that tried to rope in former President Jonathan in August of this year.
Pastor Ayo Oritsejafor did much damage to the enemies of Christ and of course they would retaliate by trying to damage him. In the interview, the so called militant said that pastor Oritsejafor provides arms to Ijaw militants.
This type of story only comes from people who do not do their research. Pastor Oritsejafor and I are proudly Itsekiri by accident of birth and spiritually Jews by deliberate choice to follow Christ.
Any genuine student of the Niger Delta will know the history of the Ijaws and the Itsekiri and how preposterous and even stupid it will be to suggest that Ijaw militants will be funded by an Itsekiri pastor. The liars should go study recent history then come up with a better lie!
Omokri is the founder of the Mind of Christ Christian Center in California, author of Shunpiking: No Shortcuts to God and Why Jesus Wept and the host of Transformation with Reno Omokri
Please follow and like us: